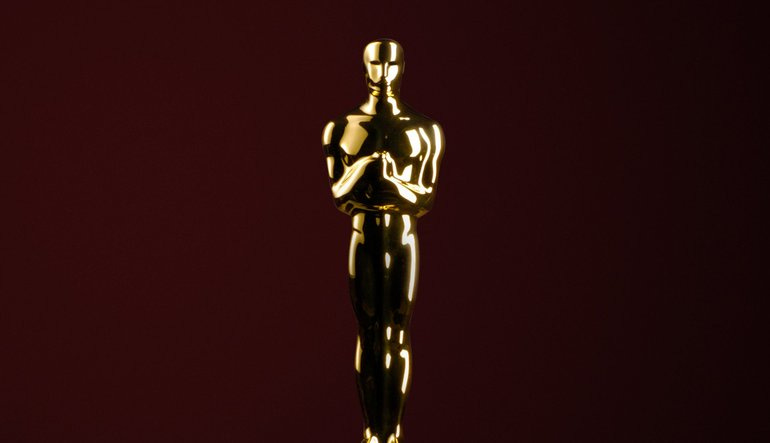 That was my first thought seeing the Academy Award 2020 nominations: what a year 2019 was for cinema!
For once, I actually feel like I can make a decent judgement about the Oscars as I've managed to see the majority of films and performances involved. Most years, I feel like I'm chasing the tail of these films, given we often get them later than the States, but there's more of an even spread this time around of films that haven't all arrived in the last couple of months.
It is, for me, an exceptionally good field this year, and one it's going to be difficult to choose from. I am, however, going to have a run at predictions, laced with my own preferences, for some of the main categories. Mid-February there will be an episode of my podcast with Carl Sweeney, Motion Pictures, that will dissect the Oscar winners after the ceremony, so be sure to check in on that to see how many of these I got right or, let's be honest, wrong! 😀
Okay, here we go…
BEST SCORE
Want to win: Little Women
Will win: 1917
You may know that I have a film score podcast with my friend Sean Wilson, Between the Notes (on hiatus, back soon), so I try and keep abreast of scores throughout the year. Little Women is by far and away the most beautiful score of the year from Alexandre Desplat, and while part of me thinks they may throw this at John Williams for his last Star Wars movie (also a great score), I think 1917 is going to clean up and given Thomas Newman also did fantastic work there, it feels like it'll take the gong.
Now watch Joker win again after the Globes!
SUPPORTING ACTRESS
Should win: Florence Pugh (Little Women)
Will win: Laura Dern (Marriage Story)
I was pleasantly surprised to see Scarlett Johansson on this list for Jojo Rabbit, as she was the best thing about that film for me, but something tells me Laura Dern has this in the bag for her turn as a quite straight talking lawyer in Marriage Story, though I kind of want Florence Pugh—who has had a great year also thanks to Midsomaaaaaaaar—to nab it for her engaging turn as the self-centred Amy March in Little Women.
The only performance I haven't seen here is Kathy Bates, and I'm kind of surprised Margot Robbie got a nod for Bombshell and not Once Upon a Time in Hollywood, but given the Globes controversy I probably shouldn't be.
CINEMATOGRAPHY
Should win: Robert Richardson (OUAITH)
Will win: Roger Deakins (1917)
To be honest, Richardson gets this at a squeeze here because Deakins does amazing work with 1917, filling that portrait of war with beauty as well as horror. I just loved luxuriating in the world of OUAITH though, with its colourful and sun-kissed glow. I just think of that brilliant sequence of Cliff driving through LA, it looked wonderful on the big screen.
But yeah. Wouldn't mind if either of these won. It's a strong field in general.
SUPPORTING ACTOR
Should win: Brad Pitt (OUAITH)
Will win: Brad Pitt (OUAITH)
This is a heck of a category this year! Two nominations for The Irishman. If I had a second choice, I'd probably go for Joe Pesci because it was fantastic to see him back on screen after so many years, and playing against type too. But, y'know, Brad Pitt gave my favourite performance of the year as stuntman Cliff Booth and I'll be just gutted if he doesn't walk away with this.
Maybe they'll throw one at Tom Hanks though given they love sending awards his way. I wouldn't begrudge any of these guys getting it at the end of the day. They're all great performances.
ADAPTED SCREENPLAY
Should win: Greta Gerwig (Little Women)
Will win: Steven Zaillian (The Irishman)
I heard you win Oscars…

Something tells me The Irishman is going to largely be shunned here but if it'll win, I could imagine it winning for the many years in the making script, but for me Gerwig should be getting this as recompense for the tragedy that she isn't in the Best Director race, which she absolutely should be.
LEADING ACTRESS
Should win: Saorise Ronan (Little Women)
Will win: Renee Zellwegger (Judy)
Two nominations for Scarlett Johansson (she's a veritable Margot Robbie!) and she may well win, but I have a feeling this is going to Zellwegger because Judy is all kinds of Oscar fodder really isn't it? I admittedly haven't seen it yet (one of the few blind spots for me this year) but I think she'll edge out Ronan, who was fantastic in Little Women & I'd love to see pick the gong up here.
But yeah. Zellwegger. Or Johansson.
ORIGINAL SCREENPLAY
Should win: Rian Johnson (Knives Out)
Will win: Noah Baumbach (Marriage Story)
This is another one that could go either way because it's a really strong field. The only one I haven't seen is Parasite (though I've heard amazing things) and part of me can imagine 1917 walking away with this as part of a clean up, but I reckon Baumbach might get the nod. I'd be ok with that but I'd prefer Tarantino and especially Johnson, whose Knives Out script is brilliantly constructed & deserves applause. Can't see it winning though.
LEADING ACTOR
Should win: Adam Driver (Marriage Story)
Will win: Joaquin Phoenix (Joker)
Another pretty strong field, and part of me would love to see Rick Fucking Dalton walk away with this, but I think Phoenix is a shoo in for this award given the reach Joker has had. Driver though was particularly brilliant in Marriage Story, especially in *that* argument scene. So powerful. I'd love to see him get acknowledgment for it, but we'll see.
The one one I haven't seen is Antonio Banderas in Pain & Glory but he must surely be an outsider, like Jonathan Pryce.
DIRECTING
Should win: Martin Scorsese (The Irishman)
Will win: Sam Mendes (1917)
I really can't see past Mendes here, as fantastic as the competition is. Would partly love Tarantino to get the award for what I'm starting to think *might* be his best movie, but I want Scorsese simply for how magisterial much of The Irishman is. If Mendes wins though, cool - he did a remarkable job on that movie.
BEST PICTURE
Should win: Once Upon a Time in Hollywood
Will win: 1917
OUAITH remains my favourite movie of 2019 and nothing has unseated it, despite some great movies in the mix - and this is pretty damn strong field here. All of the films with perhaps the exception of Jojo Rabbit I'd say deserve to be here. But I think 1917 will walk away with this one in a Mendes-twofer.
-
Alright then, there you go. Check back in a few weeks to see if I've called any of these correctly.
What are some of your predictions? I'd love to know.